Asakusa & Imperial Palace


Downtown Walking


Anime Tour








Tokyo & Mt Fuji & Kyoto & Hiroshima 8 Days

Temple & Castle Day Trip


Traditional Day Trip


Osaka Day Trip


Tokyo&MtFuji&Kyoto&Osaka 6 Days
-- Six Days Private Tour --
Let's join our tour to enjoy the best of Japan!
Tokyo has both historical and modern architecture.
You can see the beautiful scenery at Mt Fuji.
Osaka is a unique town of its culture.
Kyoto has many temples and shrines to understand the old era.
You have chances to take bullet train from Tokyo to Osaka!



Click

to see the destination details.

---

Day

Narita Airport - Tokyo


Pickup at the airport, transfer to your hotel in Tokyo
Overnight in Tokyo
-

---

Day

Tokyo
Asakusa Sensoji Temple, Nakamise Shopping Street
Enjoy shopping and town walking in the traditional part of Tokyo
Ginza Shopping District
Lunch at a local restaurant
Imperial Palace
Former shogun's palace. Nijubashi Bridge tells us once it was a fortress.
Meiji Jingu Shrine
Sacred buildings and gardens of Shinto, Japanese original religion.

Overnight in Tokyo
breakfast, lunch

---

Day

Tokyo - Mt Fuji - Hakone - Tokyo
Pickup and transfer to Mt Fuji through highway (about 2 - 3 hours)


Mt Fuji 5th Station (or as high as possible)


The highest level reached by car. Enjoy panorama of the forests and lakes
Lunch at a local restaurant
Lake Ashi Cruise in Hakone
Get down to one of the lakes around Mt Fuji, Lake Ashi. From here you can enjoy the great view of Mt Fuji


Mt Komagatake Ropeway


Have a great view from the hill top
Transfer back to Tokyo
Overnight in Tokyo
breakfast, lunch

---

Day

Tokyo - Osaka
Pickup and transfer to Tokyo Station
Bullet train to Shin Osaka about 2.5 hours
Pickup at the railway station, transfer to hotel
On your own leisure in Osaka

Overnight in Osaka
breakfast

---

Day

Osaka - Kyoto - Osaka
Pickup and transfer to Kyoto about 1 hour
Kinkakuji Temple
The golden pavilion is the symbol of Kyoto or Japanese Buddhism culture
Kiyomizu Temple
The main hall is on the hilltop, looking down the gardens and the Kyoto city far below
Lunch at a local restaurant
Sanjusangendo Temple
One of the Kyoto highlights. 1,001 golden Buddhism statues will be in front of you
Nijo Castle
Shogun's caslte in the Edo period, famous with its architecture and wall paintings
Fushimi Inari Shrine
Take photos under the 1,000 vermiliongates

Overnight in Osaka
breakfast, lunch

---

Day

Osaka - Kansai Airport


Pickup at your hotel, transfer to KIX Airport
--
breakfast
Prices per person (US dollars)

2 pax

$1,618

3 pax

$1,517

4 pax

$1,482

5 pax

$1,442

6 pax

$1,425

7 pax

$1,339

8 pax

$1,275

9 pax
*For Friday, Saturday and one night in advance of holidays, +USD20 per person per night.
*Extra charges for Christmas, New Year and Japanese holiday period.
*The prices are based on availability of 3 star hotels. In case of 4 or 5 stars, there'll be an extra charge.

Inlcuded: Transfers (2-4 shared), Bullet train tickets, Accommodation, Meals Mentioned, Entrance fees,
English speaking driver/guide (1-6 pax SIC tours in Tokyo, Mt Fuji, Osaka)
Excluded: International Flight tickets, Meals not mentioned

*Nijo Castle is closed Tuesdays of January, July, August and December. Will be replaced by Ryoanji Temple or Daitokuji Daisenin Temple.

Dinner service with English speaking assitant!
For your dinner services, our English speaking assistant will take you to a halal restaurant upon your request.
2-4 people USD55 per person per day / 5-9 people USD40 per person per day

---

Special offer: Discount 2 US dollars per person
Please complete the form which will appear after cliking the BOOK button.
We expect bookings until 7 days in advance.
Please read our Terms and Conditions and click the BOOK button when you accept it.
---




1st Fl 2-49-7 Minami-Ikebukuro, Toshima-ku, Tokyo
171-0022 JAPAN
TEL +81-50-3381-9907 (English / Japanese)

Terms & Conditions

Payment Method

Privacy Policy

Contact us


Facebook




twitter




Pinterest

blog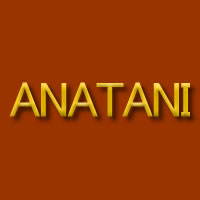 Japan Shop