Asakusa & Imperial Palace


Downtown Walking


Anime Tour








Tokyo & Mt Fuji & Kyoto & Hiroshima 8 Days

Temple & Castle Day Trip


Traditional Day Trip


Osaka Day Trip


Tokyo & Mt Fuji & Kyoto & Hiroshima 8 Days
-- Eight Days Private & Group Tour --
Go far to the west from Tokyo!
Let's visit Mt Fuji, the highest mountain in Japan
Overnight bus to Kyoto, the traditional old capital
Enjoy the beautiful Seto Inland Sea of Hiroshima!
End your tour in Osaka, the Japanese second largest city

Click

to see the destination details.

---

Day

Narita Airport - Tokyo


Pickup at the airport, transfer to your hotel in Tokyo by shared transfer
Overnight in Tokyo
-

---

Day

Tokyo


Freetime
Overnight in Tokyo
-

---

Day

Tokyo - Lake Kawaguchi ( - Mt Fuji)


(transfer from hotel excluded)
Take Highway Bus from Shinjuku to Lake Kawaguchi (2 - 3 hours)
Leave your luggage and take a local bus to Mt Fuji 5th Station (about 1 hour, 2,000 yen for return ticket)
Overnight in Lake Kawaguchi
-

---

Day

Lake Kawaguchi - Mt Fuji - Kyoto


Enjoy your day in Lake Kawaguchi or Ropeway (Sightseeing bus is available)
21:00pm Overnight us to Kyoto from Kawaguchiko Station (about 8 hours)
Overnight in bus
breakfast

---

Day

Kyoto


Arrive in Kyoto Station Bus Terminal early in the morning
Freetime in Kyoto
Overnight in Kyoto
-

---

Day

Kyoto - Hiroshima


Take Shinkansen (bullet train) from Kyoto Station to Hiroshima (about 2 hours)
Pickup at Hiroshima Station, take a private car


Visit Miyajima Itsukushima Shrine, Peace Memorial Park and its museum, A-Dome


Itukushima Shrine is a building facing the sea, UNESCO World Heritage Site
Transfer to your hotel
Overnight in Hiroshima
-

---

Day

Hiroshima - Osaka


Take Shinkansen (bullet train) from Hiroshima Station to Shin Osaka (about 1.5 hours)
Freetime in Osaka
Overnight in Osaka
-

---

Day

Osaka - Kansai Airport


Pickup at your hotel, transfer to Kansai Airport by private car
--
-
Prices per person (US dollars)

1 pax

$1,700 -

2 pax

$970-

3 pax

$920 -

4 pax

$880 -
*The prices are based on availability of 3 stars hotels. In case of 4 or 5 stars, there'll be an extra charge.

Inlcuded:
Airport transfers, Express bus from Shinjuku to Lake Kawaguchi, Bus from Lake Kawaguchi to Kyoto, Train from Kyoto to Hiroshima, Train from Hiroshima to Shin Osaka, 7 nights accommodation, 1 breakfast, Private car and English speaking driver in HIroshima

Excluded:
Transfer to Shinjuku bus terminal, Bus from Lake Kawaguchi to Mt Fuji 5th Station,Transfer in Lake Kawaguchi and Kyoto, Transfer to Hiroshima Station, Transfer from Shin Osaka Station
Our optional tours are available:

Asakusa & Imperial Palace Day Tour

Tokyo Downtown Walking Tour
---

Special offer: Discount 2 US dollars per person
Please complete the form which will appear after cliking the BOOK button.
We expect bookings until 7 days in advance.
Please read our Terms and Conditions and click the BOOK button when you accept it.
---




1st Fl 2-49-7 Minami-Ikebukuro, Toshima-ku, Tokyo
171-0022 JAPAN
TEL +81-50-3381-9906 / +81-50-3381-9907 (English / Japanese)

Terms & Conditions

Payment Method

Privacy Policy

Contact us


Facebook




twitter




Pinterest



blog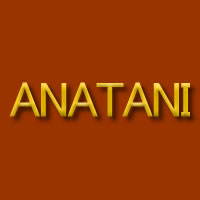 Japan Shop